Bucket pin and bushing
Bucket Pin and Bushing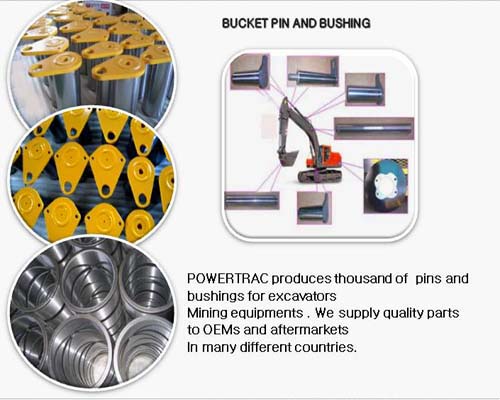 Bucket pins and bushings, shims
Powertrac supplies a wide range of boom, arm, bucket pins and bushings for YANMAR, VOLVO, HYUNDAI, DOOSAN, KOMATSU, HITACHI, etc. We can also supply genuine excavator parts for pins and bushing brand with HYUNDAI, DOOSAN, VOLVO.
We can supply pins and bushings for OEM and aftermarket parts. We can make pins and bushings within 3 working days and supply them to customers anywhere when they need.
Quality is same as 100% OEM standards.