Swing Motor and Reduction Gear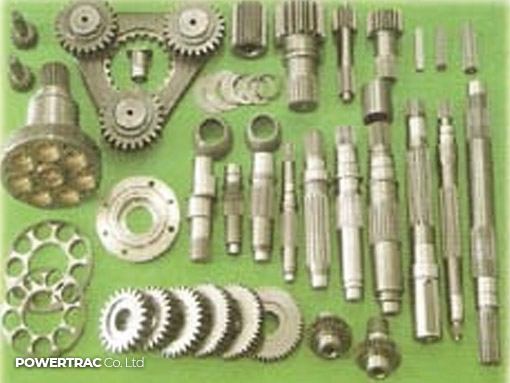 Reduction gear
Powertrac supplies swing motors & reduction gear assembly for aftermarket and OEMs  along with reduction gear components DOOSAN, VOLVO, HYUNDAI, KOMATSU, HITACHI. We can also supply brand new and rebuilt swing motors for customers options.
CARRIER NO1

CARRIER NO2 ASS'Y

DRIVE SHAF,

NO1 PIN ASS'Y

NO2 PIN

NO1 PLANET GEAR4

SUN GEAR1

PLANET GEAR4

SUN GEAR1

CARRIER1  RING GEAR1

COVER PLATE1

CASING1

BUSH4

WASHER8

LOCK PLATE1
We supply OEM and aftermarket components for the reduction gear and other components of swing motors and travel motors for Korean and Japanese brands of machines.